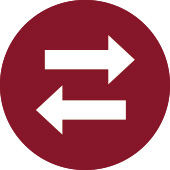 Soprintel provides technology transfer expertise to foster innovation as well as research and development.
In collaboration with its external partners, the Tissot Law Office, specialized in intellectual property and commercial law, and Leax Avocats, specialized in tax advice and merger/acquisition, Soprintel provides the following services:
Identification of technologies and research partnerships (scientific resources and contacts in the academic world and professional schools)
Determining the potential benefit and economic impact of the identified technologies
Support for companies in negotiating their collaboration with industrial and academic partners (Universities, Universities of applied studies, CTI/Innosuisse, and other research granting agencies)
Contacts and negotiations with private and public partners active in the field of innovation (tax authorities, economic promotion)
Soprintel helps its clients in negotiating and elaborating license agreements (determining royalty rates…), research agreements, intellectual property rights assignments, franchising, non-disclosure agreements and any other commercial agreements.
Soprintel advises buyers and sellers in order for them to effectively understand the importance and value of intellectual property rights and provide them concrete information and data in order for them to make educated decisions in their deals.
Merken